Albury Wodonga Security Cameras
Proudly servicing the Albury-Wodonga region for 10 years. 
Free consultation with local experts.
Work with the best technicians in the Albury-Wodonga region, book a free consultation with Matrix Solution today. 
We've been helping protect local families and homes in the Albury-Wodonga region for over 10 years. Secure your home with video recording electronic devices strategically positioned around your home and property to capture footage of any movement detected. Keeping an eye on your home is made easy with our application usable on your mobile phone, tablet, or computer from anywhere with an internet connection. Don't let unwelcomed people enter your premises unknown, call our team today to feel at ease, secure your home with CCTV security cameras to help keep you and your family safe.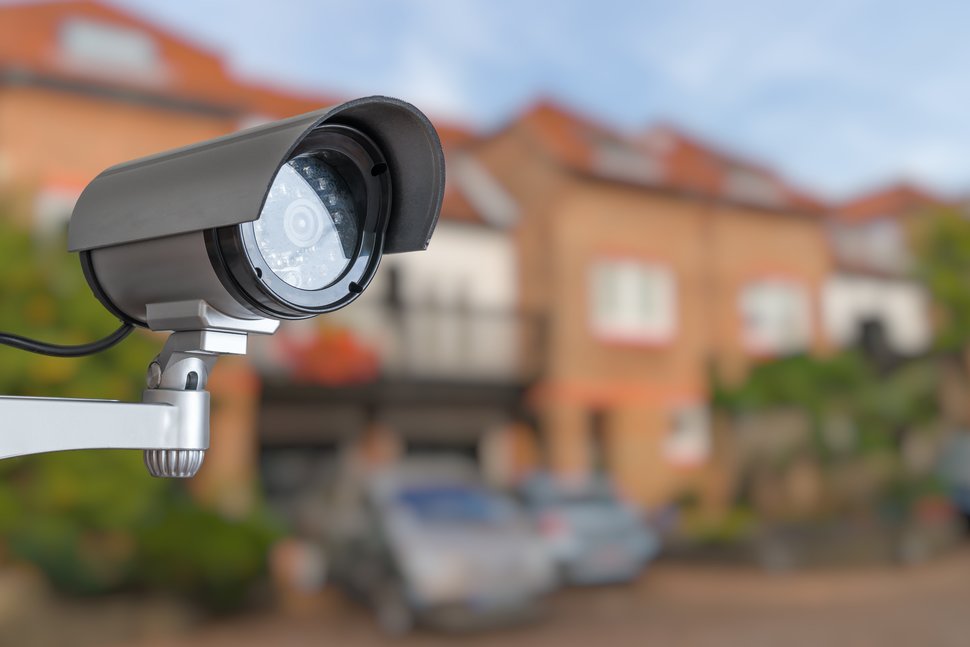 We're a family business. Protecting local families.
Matrix Solution is a company with a difference. We strive to be your go-to partner, offering products and services delivered to you efficiently and at reasonable cost. Finding a trusted partner for your home Security Camera installation in Albury Wodonga has never been easier, Matrix Solution has a fully equipped van and the tools to get the job done. Our services include:
Home security solutions.
Television antennas, Foxtel & Satellite installations.
Commercial installations, Repairs, and Services.
Home theatre and Television wall mounting.
Specialists in home and commercial.
Specialising in home and commercial security installations, TV installations, TV mounting, cabling and antenna services our team of technicians can attend to your needs. Successfully servicing the Albury-Wodonga region for over ten years, our solid reputation has been built upon trusted and reliable workmanship. Call our team today we're happy to come and look at what you need, and provide you with a quote that's fair, timely, and competitive.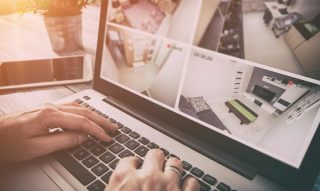 Our Key Benefits 
Beyond our Security Camera installation services, other key benefits enjoyed by our customers in Albury Wodonga from Matrix Solutions include the following:
1. Television Wall Mounting 
In Albury/Wodonga, we come highly recommended as their Flat Screen TV Mounting Specialists. We bring your aesthetic dreams of a Home Cinema with great-looking pictures and amazing sound to life. If you are a lover of movie nights in the comfort of your home or a lover of weekend sports events around the globe, or you just love a good gaming experience at home with friends and family, Matrix Home Theatre solutions are your best bet. We can extend this service to your master bedrooms and even your kids' nursery or homerooms. 
Our quality home theatre solutions to your homes are a complete package of 
HiFi Dolby Digital Sound
In-Wall Speaker Setup 
Sub Woofers for Deep Bass 
Hidden Cabling
You dream it, and we make it a beautiful reality. 
2. Antenna Installations and Repairs 
Matrix Solutions offers a wide range of antenna services, including majorly Digital TV Antenna Installation, Repairs, and Service for the Best TV Pictures in Albury Wodonga. At Matrix Solutions, we pride ourselves on our 8 years of experience in the antenna installation industry. Within our arsenal are experienced and friendly technicians who operate fully-equipped vans and can give a swift diagnosis of your tv reception problems and provide appropriate technical solutions to them on the spot. We exclusively supply and install ultra-high quality digital antennas backed by our 20-year warranty. The products we use are high-quality Australian-made Antennas that can withstand the harsh Australian weather. We can quickly install these antennas to ensure that you can watch all of your favourite Free-To-Air TV shows with a crystal clear full HD picture and sound.
We work with incredible timing and offer you services at the most convenient time. We are a large team of tradesmen, so you do not have to worry about an endless wait for service delivery. Thus, with some of the most competitive prices in the market, you can be assured of top-quality results executed by reliable and qualified tradesmen who know what they are doing and have a wealth of industry experience. 
3. Foxtel and Satellite TV
Matrix Solutions helps set up better TV reception in remote areas with our excellent Foxtel and Satellite TV solutions suitable for commercial and home use. If you are interested in getting a 4K TV to enjoy the 4K experience, what you need is to install a Foxtel Satellite system because 4K is only broadcast via satellite and not via Free to Air TV signals. 
We at Matrix Solutions offer you an extra edge that not only allows you to watch Foxtel in your home but also in multiple rooms of your home, with our Foxtel's Multi-room package. On this package, we can install additional Foxtel outlets in your home so that you don't have to be in the same room as the box to enjoy one of Foxtel's many programs. This has every legal justification in it. 
We can assure you that our expert technicians can distribute the signal from the Foxtel box installed in your living room to the other rooms in your home by running a series of Foxtel-approved cables. However, you need to know that, unlike free-to-air TV, you can only watch one Foxtel program at a time on all TVs. Thus, if a particular channel is on one TV, then the same channel will be on every other TV. In addition, our expert technicians add an extra value of crystal clear viewing by being able to install a Foxtel outlet in as many rooms as you like with no interference; that way, you can take full advantage of your Foxtel subscription. In essence, with a Foxtel satellite TV installed by Matrix Solutions, you can watch Foxtel from the comfort of your bed, or while cooking in the kitchen, or from your bathroom – your options are limitless.
4. Residential and Commercial Alarm Systems
Matrix Solutions are independent specialists providing a range of high-quality security systems for residential and commercial properties. Since we are independent, we have the capacity to be non-exclusive to any security equipment provider but capable of freely evaluating all systems to provide you the best available results. Our security solutions package features simple alarm installations, sophisticated CCTV systems, and a combination of both. 
Matrix Solutions offers you quality Australian-made alarm systems with a two-year warranty to protect your home and business. We have an experienced team of professional alarm technicians who can install or service your alarm, assess any faults, and provide up-to-date advice or recommendations on the best security requirements.
HOW IT WORKS 
At Matrix Solutions, our operations are carried out in three stages. These are explained as follow:
Before Installation
When we attend a potential client's site to carry out a security survey, we offer suggestions and recommendations, answer your questions and supply a quote.
During Installation
When works are accepted, we discuss the best way forward, professionally install reputable equipment in a clean, tidy, and efficient manner to meet the client's expectations. Upon completion of works, the client is instructed in every facet of system operation.
After Installation
All works carry a warranty period. Even when that period expires, we offer all our clients support, assistance, and systems servicing. We have technical support available 7 days a week. Our support for our clients continues well beyond the completion of installations.
OUR SECURITY CAMERA INSTALLATION SERVICES
In professional terms, we are CCTV camera and home security alarm system Specialists servicing the entire Albury Wodonga. If you are looking for a reliable security system to protect your home or commercial building in Albury Wodonga, Matrix Solutions is your best bet. We provide security solutions to your homes with our high-quality security cameras that assure you of 24/7 surveillance of your home with or without your presence at home. At Matrix Solutions, we supply and install CCTV packages that allow you to see what's happening inside and outside your property from your office, your home, and your mobile phone.
Regardless of the size of the property you want to protect, Matrix Solutions can provide you suitable CCTV security packages. Optimum coverage of the security cameras over the property is our paramount concern. Thus, our security cameras are placed in strategic positions around your home to allow you an optimum view of who is entering or leaving, what's happening in the front and back areas, and any dark or out-of-the-way areas. With our excellent team of experts to install the cameras, your security is assured. 
Our Security Camera Installation services in Albury Wodonga are offered in different packages depending on whether it is for security cameras for home installation or commercial use. 
Security Cameras for Home + costs
The costs of Security Cameras installation for the home are in 2 packages, namely:
CCTV PACK 1: 2x4mp Full HD IP IR Dome Digital Cameras
1x 4 Channel NVR Recorder
1x 2TB Hard Drive
1x 22″ LCD Monitor
Remote viewing on iPhone, internet, and Android phone. 
CCTV PACK 2: 4x4mp Full HD IP IR Dome Digital Cameras
1x 4 Channel NVR Recorder
1x 2TB Hard Drive
1x 22″ LCD Monitor
Remote viewing on iPhone, internet, and Android phone.
Security Cameras for Commercial + costs
CCTV PACK 3: 6x4mp Full HD IP IR Dome Digital Cameras
1x 8 Channel NVR Recorder
1x 2TB Hard Drive
1x 22″ LCD Monitor
Remote viewing on iPhone, internet, and Android phone.
CCTV PACK 4: 8x4mp Full HD IP IR Dome Digital Cameras `
1x 4 Channel NVR Recorder
1x 2TB Hard Drive
1x 22″ LCD Monitor
Remote viewing on iPhone, internet, and Android phone.
Servicing, Repairs and Maintenance, and Access control
There are no fixed prices for our servicing, repair, and maintenance of CCTV systems in Albury Wodonga. However, please note that our service costs, including CCTV camera installation in Albury Wodonga, access control, repairs, maintenance, and servicing, whether for home or commercial use, are determined based on some factors. For example, the difficulty of installing, service, or repair. Nevertheless, we will always inform you accordingly on any price variations.
Serviceable Areas
Matrix Albury Wodonga provides Security Camera Installations, TV Antenna and Satellite installations to the surrounding areas.
Albury
Wodonga
WaggaWagga
Wangaratta
Benalla
Yarrawonga
Mulwala

Corowa
Bright
Mt Beauty
Falls Creek
Tallangatta
Baranduda

Howlong
Beechworth
Lockhart
Tabletop
Holbrook
Yackandandah

Rutherglen
Corryong
Mitta Mitta
Towong
Albury
Wodonga
WaggaWagga
Wangaratta
Benalla
Yarrawonga
Mulwala
Corowa
Bright
Mt Beauty
Falls Creek
Tallangatta
Baranduda
Howlong
Beechworth
Lockhart
Tabletop
Holbrook
Yackandandah
Rutherglen
Corryong
Mitta Mitta
Towong
For the Perfect TV Pictures.