Albury Wodonga TV Antennas
Digital TV Antenna Installation, Repairs and Service for the Best TV Pictures in Albury Wodonga.
Qualified TV Antenna Installer
The right TV Antenna for the Albury Wodonga region will give you the perfect pictures and years of Free TV viewing.
Matrix Solutions is a mobile service to your home or business anywhere within Albury Wodonga and surrounding areas. We have 8 years of experience within the antenna installation industry. With experienced and friendly technicians that operate fully equipped vans, we can quickly diagnose your tv reception problems and fix them on the spot. We exclusively supply and install ultra-high quality digital antennas backed by our 20-year warranty. We only use high-quality Australian made Antennas which can withstand the tough Australian weather. We can quickly install these antennas to ensure that you can watch all of your favourite Free-To-Air TV shows with a crystal clear full HD picture and sound.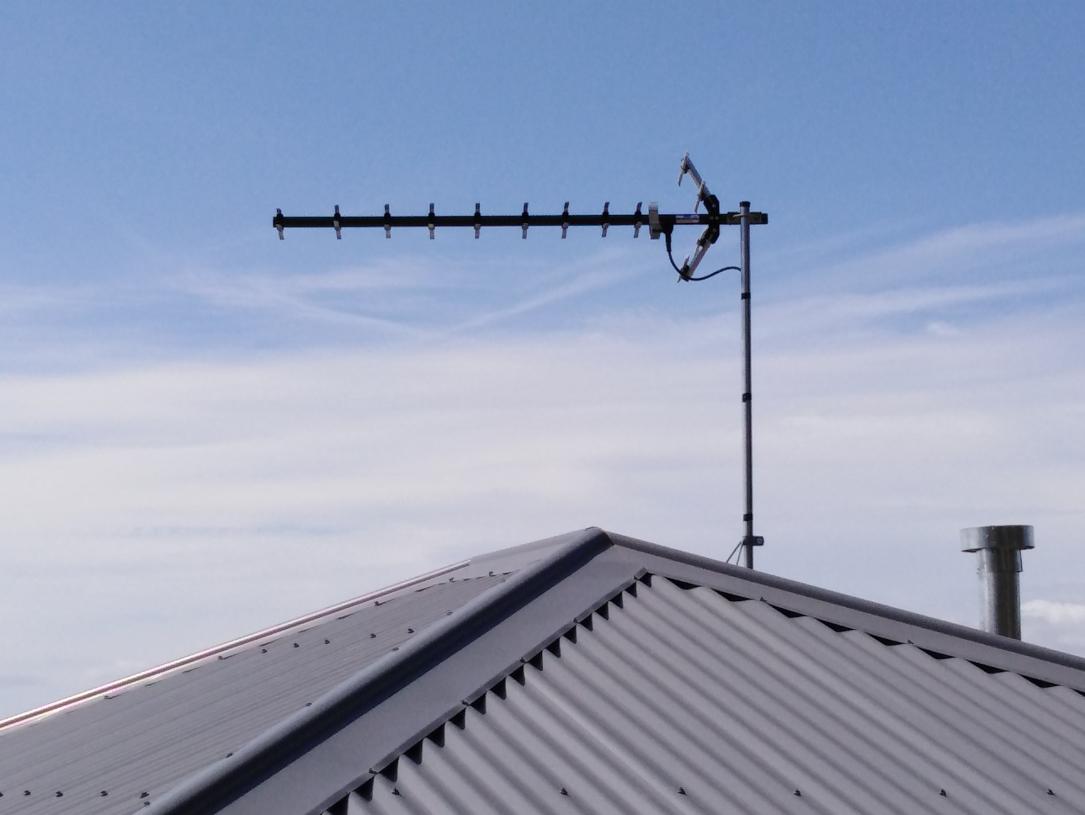 Get the Perfect TV Picture
At Matrix Solutions, we are experts in everything antenna related, having been in the industry for the past 8 years. We are an owner-operated business that offers our customers a highly personalized service. Handling antenna installations and all the related services that come with it, such as repairs and troubleshooting.
We offer a great antenna installation service that will assure you of an optimal viewing experience. We make use only of the best quality equipment and cabling, that will enhance your experience and are extremely durable.
Albury Wodonga Antenna Installer
If you are looking for quality antenna installations with premium quality Australian-made products, which all come with warranties, you have come to the right place. We spare no effort to offer you the most dependable service!
We have some of the most competitive prices in the market and we also guarantee you top quality results. The job will be carried out by reliable and qualified tradesmen who know what they are doing and have a wealth of industry experience. We work with incredible timing and offer services at the most convenient time for you. We are a large team of tradesmen, so you do not have to worry about an endless wait for service delivery.
An MATV system, also known as (multiple access television) TV System, utilises a network of cables and specially designed components that process and amplify Digital TV & Pay TV and FM signals to distribute them from one central location to many 100's or even 1000's of TV outlets.
MATV & CATV  systems are the TV infrastructure of projects such as :
Apartment buildings,
Housing developments,
Retirement villages,
Mobile Home Villages,
Nursing homes,
Gyms & sporting Clubs,
Hotels & Motels
Serviceable Areas
Matrix Albury Wodonga provides Security Camera Installations, High Quality Security Systems Installations, TV Antenna and Satellite installations to the surrounding areas.
Albury
Wodonga
WaggaWagga
Wangaratta
Benalla
Yarrawonga
Mulwala

Corowa
Bright
Mt Beauty
Falls Creek
Tallangatta
Baranduda

Howlong
Beechworth
Lockhart
Tabletop
Holbrook
Yackandandah

Rutherglen
Corryong
Mitta Mitta
Towong
Albury
Wodonga
WaggaWagga
Wangaratta
Benalla
Yarrawonga
Mulwala
Corowa
Bright
Mt Beauty
Falls Creek
Tallangatta
Baranduda
Howlong
Beechworth
Lockhart
Tabletop
Holbrook
Yackandandah
Rutherglen
Corryong
Mitta Mitta
Towong
For the Perfect TV Pictures.